Cottages
November 10, 2021
A Stone Ski Chalet Is Transformed Into An All-Season Home
As designers, Mélanie Cherrier and Laurence Pons Lavigne are well aware of the conventional thinking when it comes to walls: they should come down. Open-plan layouts are modern and more livable…or so it goes. Mélanie and Laurence had other ideas. "We often put up walls," says Mélanie, one half of Blanc Marine Intérieurs, their design firm in Montreal. "We prefer enclosed rooms because you can add more layers," adds Laurence. Walls mean more spots to display a treasured painting, add color or create a sense of discovery as you poke around.
This approach guided the designers' full reno of a quaint stone house in Saint-Ferréol-les-Neiges, Que., a scenic town with snowcapped Mont-Sainte-Anne as its backdrop, just 45 minutes from Quebec City. When the couple bought the one-and-a-half-storey country home — just 800 square feet on the main floor and 500 upstairs — it was only used as a ski chalet. The 1970's house was renovated in the '90s and was in desperate need of an update. The layout was awkward, the kitchen was nondescript, and there was only one bathroom.
The first priority was to make it feel more rustic. "I didn't want it to be contemporary, and I didn't want to lose the soul and charm of the house," says Geneviève. The couple tried a few designers before finding the perfect fit. "I saw an eclectic kitchen Blanc Marine Intérieurs did in Boucherville, Quebec, in the April 2018 issue of House & Home," says Geneviève. Its countrified yet luxurious cabinets spoke to her.
Scroll down to see how this former ski chalet was transformed into an all-season home!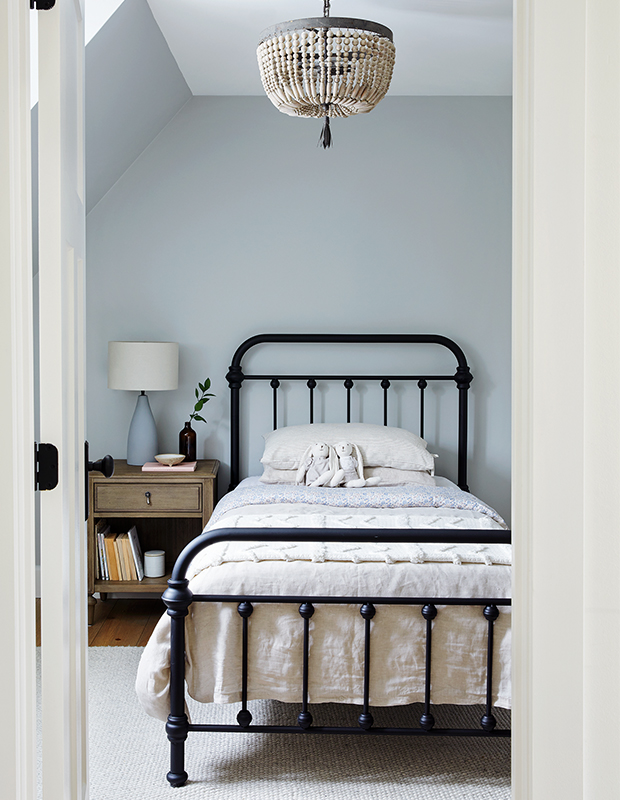 Source:
House & Home October 2021
Designer:
Laurence Pons Lavigne and Mélanie Cherrier, Blanc Marine Intérieurs